It is a great pleasure to invite you to the joint virtual event of the 14th International Congress on SLE, which will be held on October 6-9, 2021 together with the 6th International Congress on Controversies in Rheumatology and Autoimmunity (CORA). 
In 2021, the world of SLE will be at a crossroads. Advances in technology mean that it is now possible to address virtually any biological target with a specific therapy. Across diseases like rheumatoid arthritis and many types of cancer, this has meant life-changing and life-saving new therapies, while a similar progress has been frustratingly slower in SLE. However, laboratory research, bench-to-bedside approach with translation of novel discoveries into therapeutic agents, and the ability to successfully evaluate new molecules in clinical trials, have accelerated dramatically in recent years, rejuvenating a solid hope among researchers and physicians  who care about SLE patients. Application of the treat-to-target strategy to SLE was made possible by the joint effort of experts to pinpoint the most promising targets to treat patients to, leading to optimization of available treatments. Additionally, precision medicine is emerging nowadays in SLE, highlighting the need of committing basic research to a clinical applicability, thereby creating an inseparable duo between scientific progress and improvement of patients prognosis, gathering together different expertise and altogether offering to the scientific SLE community, as well as to drug developers and patients, a good reason to believe in a 'new dawn' of SLE management.
The LUPUS 2021 Congress will showcase the very best clinical, biological, and translational advances in the field of SLE and autoimmunity. The Congress will include an exceptional program focusing on the nexus between laboratory science and clinical translation, include multidisciplinary sessions on topics from B cells to nephritis, and offer a unique opportunity for the presentation of original data.
The CORA 2021 will cover controversial topics relating to clinical diagnosis, management, and pathogenesis of rheumatic and autoimmune disorders including rheumatoid arthritis, psoriatic arthritis, spondyloarthropathies, systemic sclerosis, fibromyalgia as well as therapeutic issues such as biologics and biosimilars. All the highly controversial and burning issues will be discussed in the intuitive and theatrical debate sessions where scientists fight each other in order to actively defend their own convictions
The chance of holding a meeting with a twin soul by joining the Lupus with the CORA meeting will not only widen the topics panorama, but will provide the chance of dissecting critical issues in detail, accommodating debates and different points of view explained by selected experts, thereby summarizing current data and exploring different faces of complex autoimmune systemic diseases.
Therefore, I most cordially invite you to join us virtually to the 14th International Congress on SLE in 2021, in collaboration with the 6th International Congress on Controversies in Rheumatology and Autoimmunity (CORA), and make an incomparable difference.
See you online!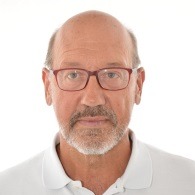 Prof. Andrea Doria
LUPUS & CORA 2021 Congress Chair
Prof. Andrea Doria is Full Professor of Rheumatology and Head of the Rheumatology Unit, Department of Medicine, Padova University School of Medicine. He is also Director of Postgraduate School on Rheumatology of University of Padua.
Professor Doria is a member of the Lupus Academy Steering Committee and co-Chaired the 4th Annual Meeting held in Rome 27th February-1st March 2015 and the 9th Annual Meeting held on-line 11-13th September 2020. He was the Chair of the 10th European Lupus Meeting, held in Venice (Italy) 5–8th October 2016.
In 2016 he founded the European Lupus Society (SLEuro) and was the first President of the Executive Committee.
Prof. Andrea Doria
LUPUS & CORA 2021 Congress Chair